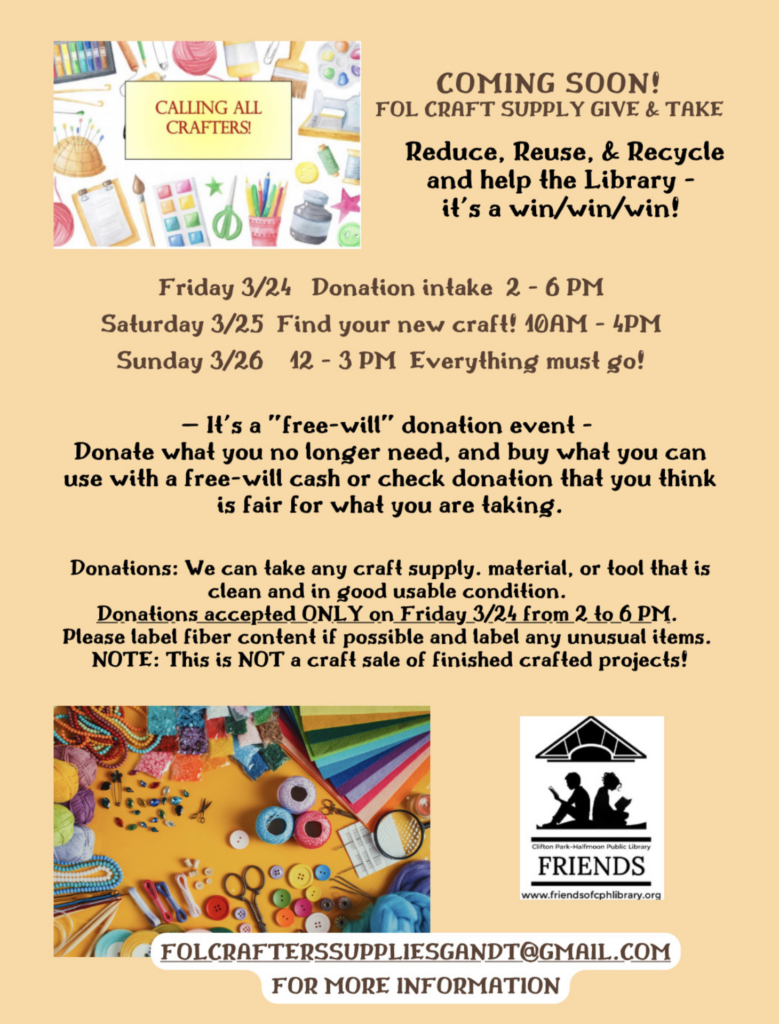 This is a "free will" donation event – bring what you no longer need and take what you can use! When you "shop" on Saturday or Sunday, make a free will cash or check donation to the Friends to support Library programs.
FAQ's
What is a "free will" donation?
-Make a donation that you think is fair for what you're taking.
What can we accept as a craft donation?  
-Any craft, and kind of supply in clean usable condition: fabric, yarn, hooks, needles, craft paint, clay — you name it!
Do I need to donate in order to shop?
-Nope! You don't need to donate craft items in order to shop – just find the goodies you want and make a donation ($) to the Friends of the Library.
When can I donate supplies?
-Friday 3/24 from 2:00 – 6:00 PM is the ONLY time that you may drop off donated supplies.
When can I "shop" for supplies?
-Saturday 3/25, 10am – 4pm & Sunday 3/26, 12-3pm